Sunrise Exclusive: Small Town, Big Dreams featuring Gwynn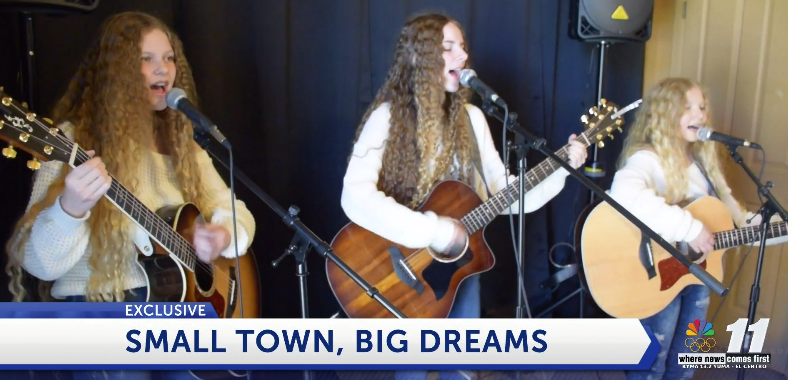 YUMA, Ariz. (KYMA, KECY) - As sisters, singers, songwriters, and musicians the group Gwynn has made a huge impact in the music industry at a young age.
Mia, 16, Kylie, 14 and Lila, 11, write the lyrics to their own songs and perform all across Yuma.
"We started performing a few years ago because we started taking guitar lessons and they would bring bands together. There were Monday night bands and other stuff. It then slowly evolved into us starting to perform our own and we've been doing that since," said Mia.
They describe their genre of music as having a little bit of everything.
"Pop, folk, we do have a little bit of rock and country. It's a lot of everything," said Lila.
The girls most recently took their talent to the "Music City" also known as Nashville to record a few of their songs in a professional recording studio.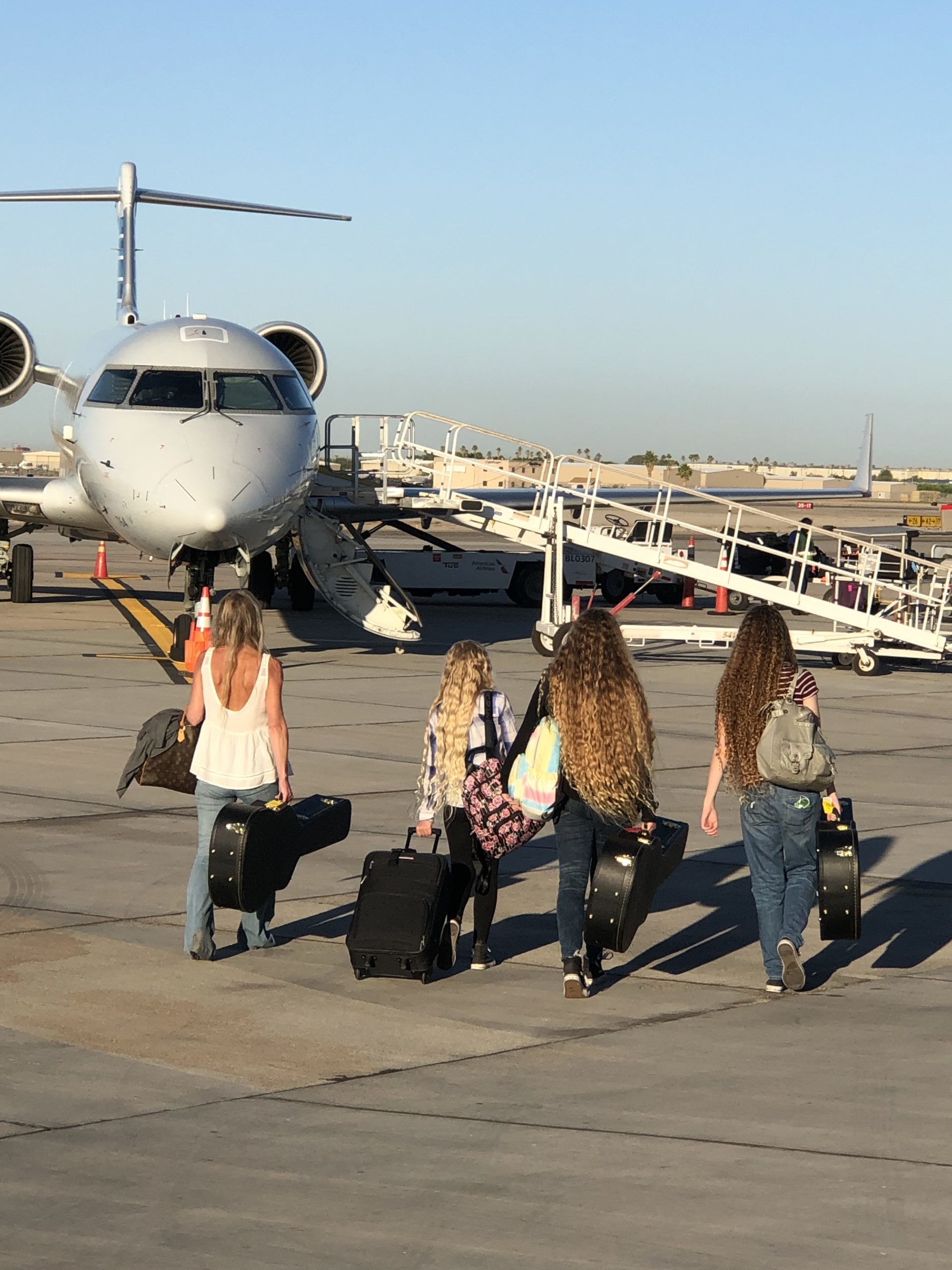 "It was one and a half days that we were there. We took some people who play bass guitar and drums to Nashville with us, and they recorded with us. It was really fun to get to see how they record and mix the songs," said Kylie.
While in Nashville, Gwynn was had the opportunity to shoot a live take-in video of their song Natural Disaster" with Jason Arviso on lead electric guitar, Dylan Arviso on bass and Aaron Richter on drums. The video was shot at Center Street Recording in Nashville.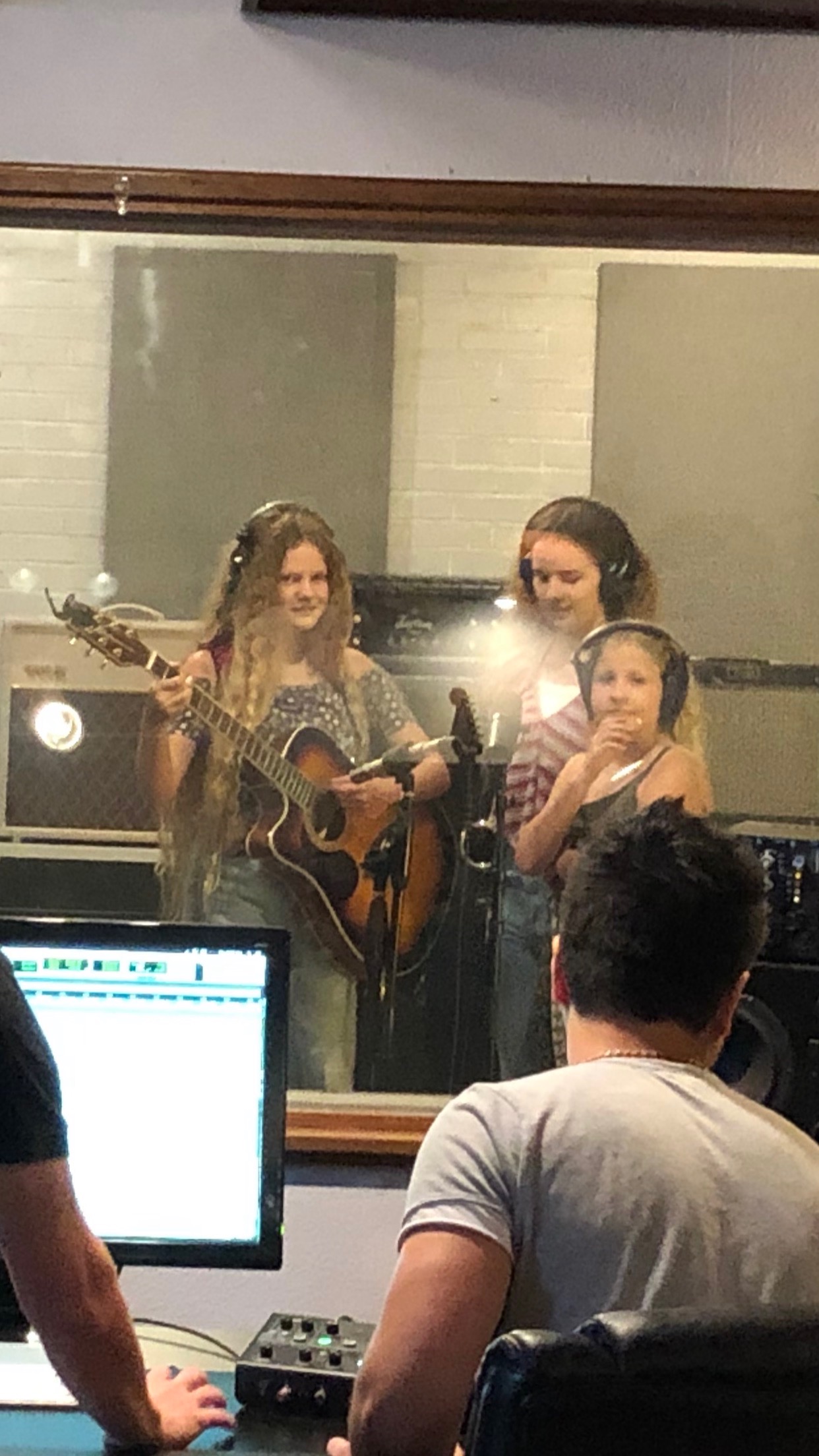 Managed by their mother, Gretchen, the girls say working together is fun and their next goal is to put out an EP or CD record. With the determination and grit Gwynn has at such a young age, it's safe to say more music from the group will be out, and successful in no time.
Check out our other Gwynn originals on iTunes, Spotify, Apple Music, and Amazon. As well as, on Instagram and Facebook @gwynnsisters for more.