Update: 6 dead in shooting at Molson Coors Milwaukee campus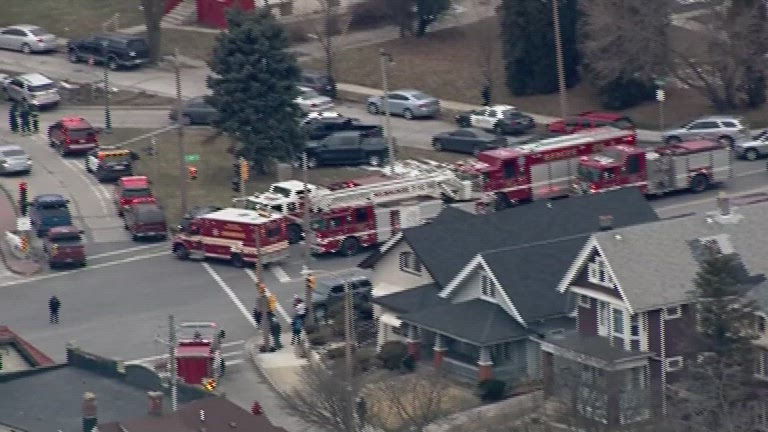 Accused gunman among those dead
UPDATE 5:59 P.M.:
MILWAUKEE, Wisc. (KYMA, KECY) - Milwaukee Police now say a gunman killed five people at the MolsonCoors headquarters before turning the gun on himself.
Police say all of the victims were beer company employees. Officers aren't identifying any of them yet.
They're not naming the accused shooter either. They do say he was a 51-year-old man from Milwaukee. At this time his motive remains unclear.
Federal agencies, including the FBI and Bureau of Alchohol, Tobacco, Firearms and Explosives (ATF), assisted local police with their response to the shooting.
A number of schools and businesses in the surrounding area went into lockdown as law enforcement dealt with the situation.
President Donald Trump addressed the tragedy ahead of his press conference on the coronavirus Wednesday evening.
"I'd like to extend my deepest condolences to the victims and families in Milwaukee Wisconsin. Earlier today a wicked murderer opened fire at a Molson Coors brewing company plant taking the lives of five people, a number of people were wounded, some badly wounded. Our hearts break for them and their loved ones. We send our condolences. We'll be with them and it's a terrible thing, terrible thing. So our hearts go out to the people of Wisconsin and to the families..."
The plant is known locally as the "old Miller brewery. It's now owned by MolsonCoors. the company shifted hundreds of jobs from Denver to Milwaukee last year as part of budget cuts.
Stay with KYMA.com for more details on this developing story as it becomes available.
ORIGINAL STORY 3:02 P.M.:
MILWAUKEE, Wisc. (KYMA, KECY) - Seven people, including the accused gunman, are dead after a shooting rampage on the Molson Coors campus in Milwaukee.
The company told employees in an email the active shooter was located in a stairwell in a packaging building.
Multiple local, state and federal law enforcement responded to the scene.
Stay with KYMA.com, News 11, and 13 On Your Side for continuing coverage of this developing story.