Beards interfere with respiratory masks, according to CDC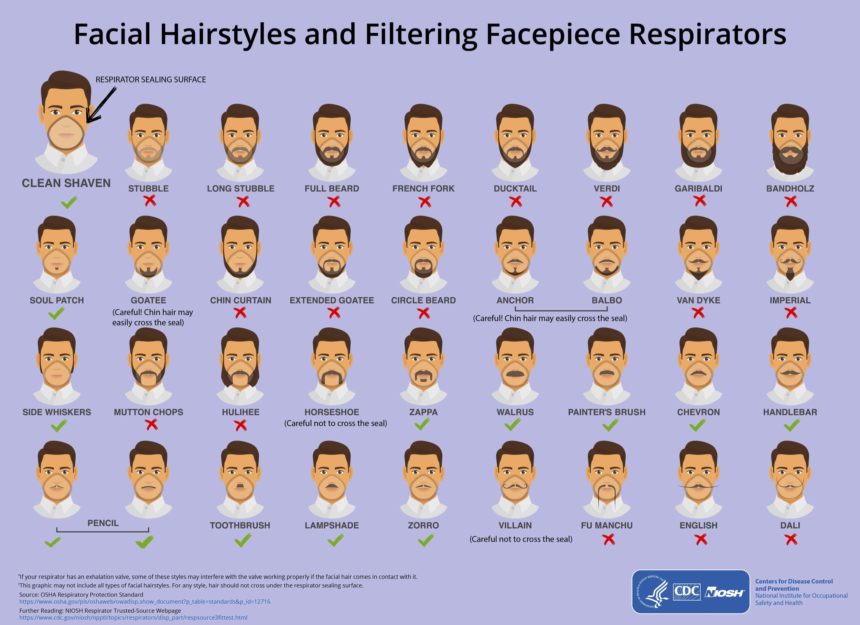 CDC recommends people shave their facial hair to prevent Coronavirus
YUMA, Ariz. (KYMA, KECY) - The Centers for Disease Control and Prevention (CDC) is suggesting people get rid of their beards because it can interfere with facepiece respirators.
Masks and respirators are being used around the world in attempts to prevent the novel coronavirus from spreading.
There have been 80,000 cases globally, CNN reported.
The CDC warned Tuesday it's only a matter of time before the illness, known as COVID-19, will spread across communities in the United States.
A photo with which types of facial hair that would and would not interfere with face masks was released to the public.
The routine use of respirators when in the community is not recommended by the CDC because they say the spread of respiratory viruses from person to a person happens whenever in close contact.
Instead, they recommend prevention actions to prevent the spread of viruses like avoiding sick people, not touching your eyes and nose, and covering coughs and sneezes. If you are sick the CDC recommends to stay home and do not go into crowded places or visit hospitals.
According to the photo released by the CDC if your respirator has an exhalation valve, some beard styles can interfere with the valve working the correct way if hair comes in contact with it.