Top Ukraine expert escorted from the White House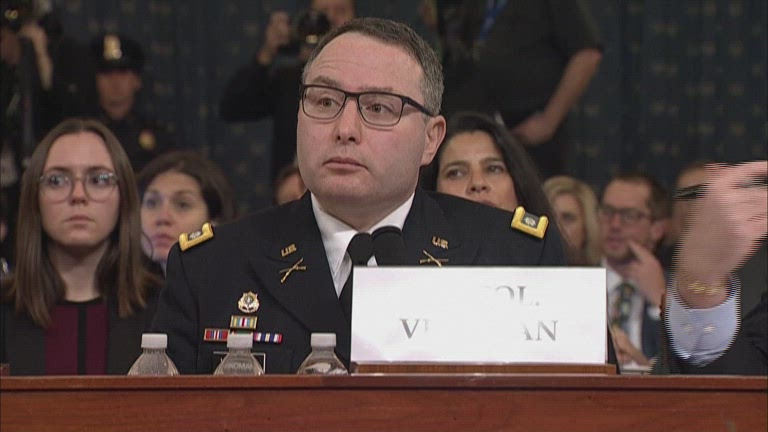 Lt. Col. Alexander Vindman testified during House impeachment inquiry
WASHINGTON, D.C. (KYMA, KECY) - Lieutenant Colonel Alexander Vindman was escorted out of the White House Friday afternoon.
Vindman was the top Ukraine expert on the National Security Council. He testified during the House impeachment inquiry into President Donald Trump.
Vindman told the House Intelligence Committee he listened in on the now-infamous July 25th phone call between President Trump and Ukraine's president.
He told committee members he was "concerned" about what he'd heard on the call. He said he felt it was "improper for the President of the United State to demand a foreign government investigate a U.S. citizen and political opponent."
Vindman's attorney says the truth has cost his client his job, his career, and his privacy.
The Washington Post reports Vindman is being reassigned to a job at the Department of Defense (DOD). The White House declined to issue a statement saying "We do not comment on personnel matters."