Special education beyond the classroom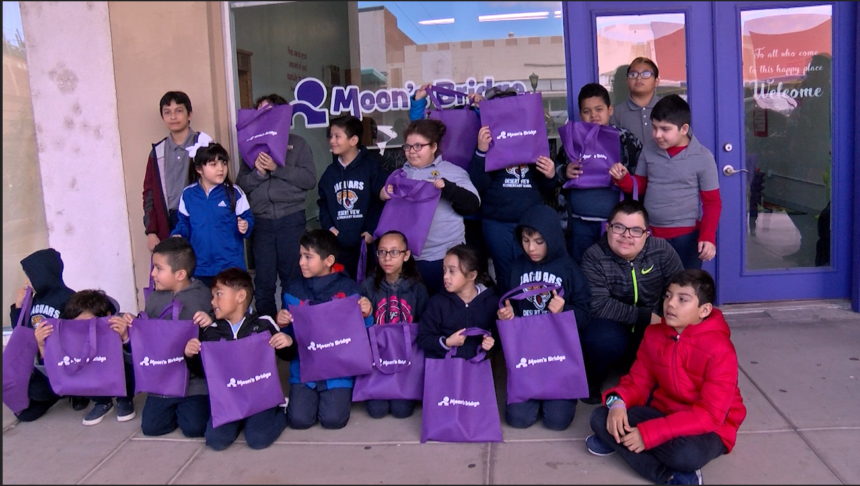 Desert View Elementary teaches special education through sensory awareness learning
YUMA, Ariz. (KYMA) - Desert View Elementary School is taking a different approach to teaching it's students who have special needs.
Principal, Meredith Nelson, is taking students outside of the classroom to explore learning in unique environments that may better meet students' needs.
Learning via touch, smell, sounds, vision, and taste.
Tuesday morning, 20 special education students from Desert View Elementary took a field trip from San Luis to downtown Yuma.
They visited Moon's Bridge.
A center that provides sensory awareness learning resources and occupational therapy services for children who have different learning disabilities.
Nelson said, "I wanted my students to have the best occupational therapy services they could get. And then I wanted my staff to learn more about what they could do when the occupational therapist isn't there."
Tanha Vasquez determined her son was under the spectrum as young as 2-years-old.
He's now 5-years-old, and she attributes his developmental progress to the Moon's Bridge program.
"As a parent, I felt like I needed to research…what can I do because I felt like my hands were tied. So it was a very challenging journey. But once I found [Moon's Bridge] everything made sense," Vasquez said.
Following the students' visit to Moon's Bridge, they all walked over to Da Boyz Italian Cuisine.
While enjoying delicious Italian food, students learned to read a restaurant menu and place their own lunch orders.
Moon's Bridge is funded by its founder Monika Moon.
The program continues to thrive because of the community's donations.
Moon's Bridge will be hosting a Masquerade Ball as a fundraiser on February 29th.
Visit their website for tickets.