MLK's legacy honored at Washington, D.C. memorial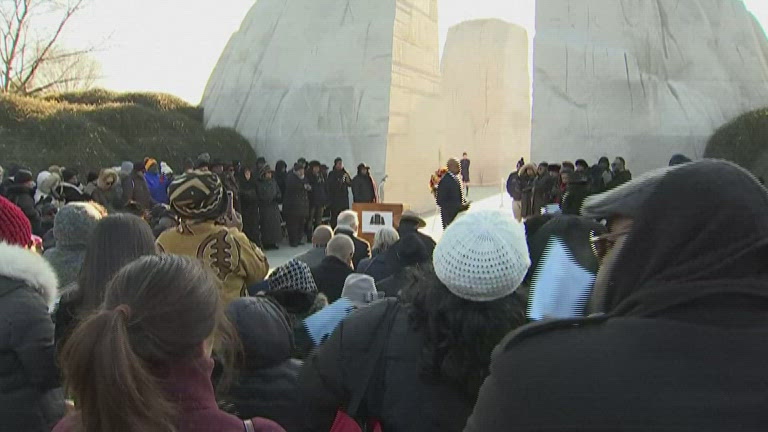 WASHINGTON, D.C. (KYMA, KECY) - Millions of Americans honored the life and legacy of the Reverand Martin Luther King, Junior on Monday.
Cities across the country held parades and hosted prayer breakfasts to commemorate King's dream of racial equality.
A wreath was laid at the base of his statue on the Washington Mall.
Several speakers inspired the gathering with quotes from his most famous speeches. Others offered prayers. The Ebenezer AME Church choir also performed.
President Ronald Reagan made Martin Luther King Day a federal holiday in 1983. It is celebrated on the third Monday in January to coincide with the civil rights leader's birthday - January 15.