Three-vehicle collision in Somerton results in injuries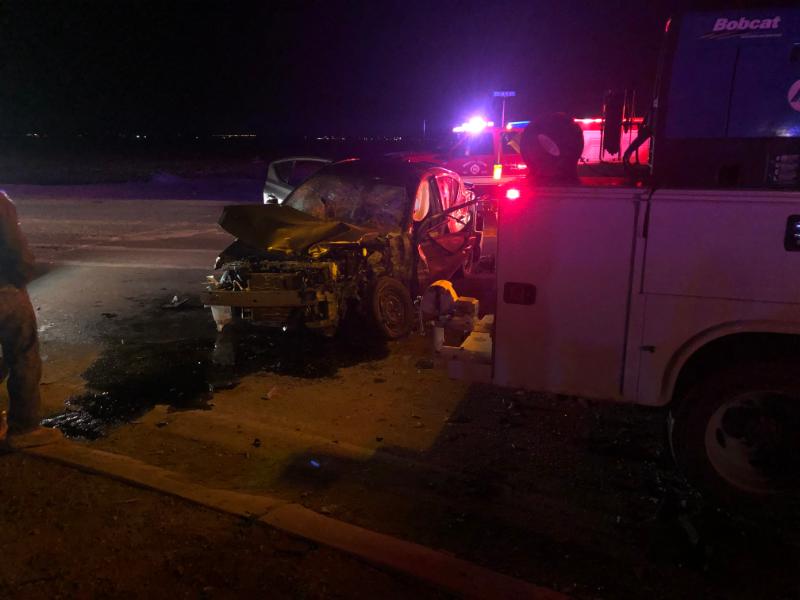 SOMERTON, Ariz. (KYMA, KECY) - The Somerton Cocopah Fire Department was called to a three-vehicle collision Friday.
Crews responded to north Somerton Avenue and West County 14th Street where crews found three damaged vehicles and multiple people injured.
A a gray sedan was found with heavy front-end damage. All airbags had been deployed.
To the west of the vehicle, also in the turn lane, a farm service vehicle had minor damage to its rear driver's side.
An additional four-door gray sedan with heavy damage to its front-end and passenger side was found on the northeast corner of the intersection.
It all started at the westbound turn lane of County 14th Street.
Eyewitnesses report the gray sedan that came to rest on the shoulder of the intersection started a chain of events when it failed to stop at the intersection.
The other gray sedan had the right of way, and struck the sedan that failed to stop.
This vehicle sedan then collided into the field service truck which was stopped.
Inside the gray sedan that failed to stop were three occupants. One complained of leg pain. All three refused treatment and transportation.
The two occupants of the other gray sedan were injured and transported by first-responders to Yuma Regional.
The one occupant of the farm service truck stated he was uninjured.
The Somerton Cocopah Fire Department continues to investigate.