Fight breaks out at Yuma prison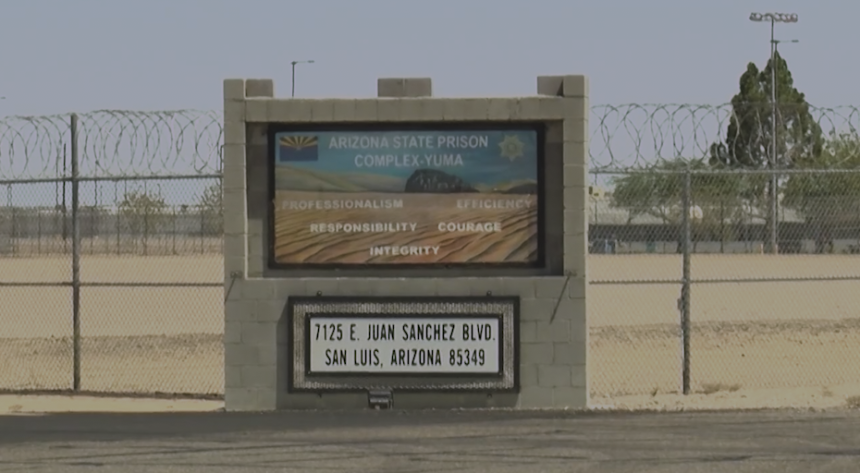 SAN LUIS, Ariz. (KYMA, FOX 9)- A fight broke out on a recreation field at the Arizona State Prison Complex Yuma Saturday.
The fight between about 20 inmates happened on the Dakota Recreation field, according to the Department of Corrections (AZ DOC).
The AZ DOC added the entire prison complex was not put on lockdown, but inmates from the building were placed on lockdown and are still on lockdown.
No one was significantly injured during the brawl, according to AZ DOC. The fight is still under investigation.