Caught on Camera: Elderly man shoots maintenance worker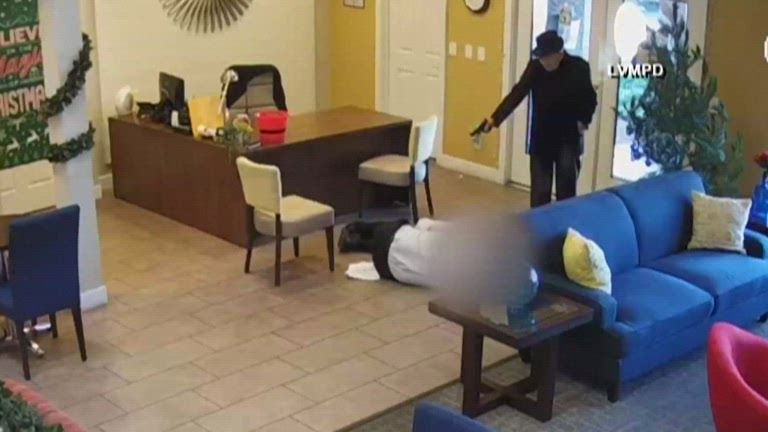 Police say water damage prompted violent attack
LAS VEGAS, Nev. (KYMA, KSWT, KECY) - Water damage and flooding recently led to a violent confrontation at a Las Vegas apartment complex. And a security camera captured the entire incident on video.
Surveillance video shows 93-year-old Robert Thomas walking into the apartment's office with a gun. You can see Thomas draw the weapon, start making threats, and ultimately open fire.
Las Vegas Metropolitan police say they heard the gunshot as they arrived on scene. One officer ordered Thomas to drop the weapon. When the elderly man failed to comply, the officer opened fire on him.
"It turned out that the round that was fired by officer Hornyak through the glass door went through the lapel of Thomas's jacket but did not penetrate his skin." said Assistant Sheriff Brett Zimmerman.
Both Thomas and the maintenance worker went to the hospital. Neither was seriously injured.
The elderly man now faces charges of attempted murder and kidnapping with a deadly weapon.