Annual Dunes Cleanup scheduled for January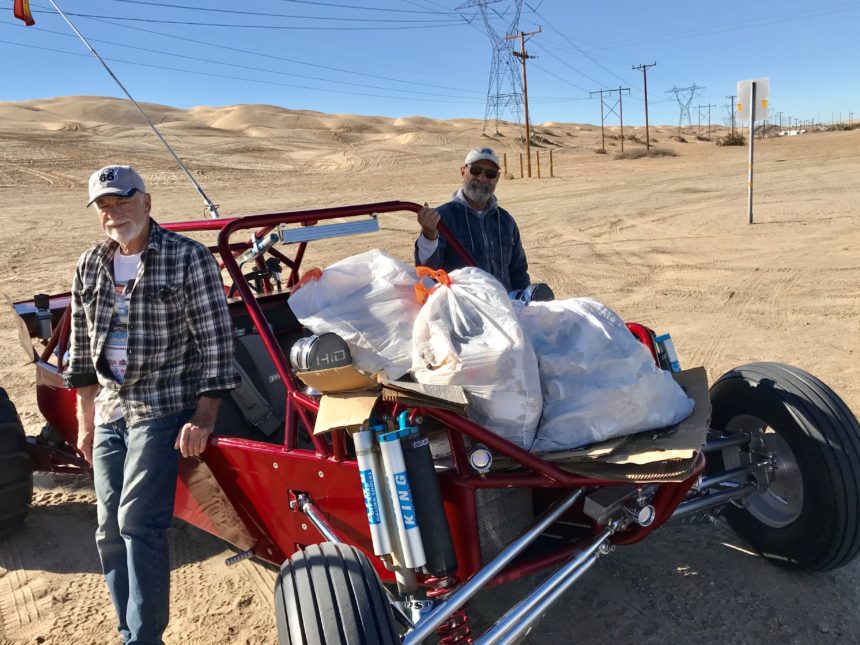 Cleanup combined with free weekend of fun
IMPERIAL SAND DUNES, Calif. (KYMA, KSWT, KECY) - Duners mark you calendars! It's time for everyone who enjoys getting down and dirty at the Imperial Sand Dunes to pitch in and clean up the popular recreation area.
The United Desert Gateway will hold its 23rd Annual Dunes Cleanup on Saturday, January 18, 2020.
Organizers say the event is vital to the sustainability of the recreation area. Plus, they deliberately scheduled it during a free pass weekend to encourage more duners to come out and enjoy the fun.
Registration areas will be open in both the North and South dunes areas.
North Dunes registration points include:
Glamis Flats, behind the Glamis Beach Store
Wash Road
Gecko Road, across from the BLM ranger station
Oldsmobile Hill
South Dunes registration points include:
Gordon's Well, near the public restrooms
Buttercup, near vendor row
Midway Campground
Ogilby Camp (tentative)
Registration begins at 8 a.m. The first 2,000 volunteers will get a free t-shirt.
The cleanup will run until 11:30 a.m., with lunch served at the main staging areas until 12:30 p.m. A prize drawing will be held right after lunch.
The United Desert Gateway is a nonprofit corporation that works in close partnership with the Bureau of Land Management (BLM), the California Desert District, and other partners to improve the recreational experience at the Dunes and surrounding BLM-managed lands.
For more information on this year's cleanup, call program manager Charla Teeters at (760) 891-1856.