Border Patrol pursuit leads to gunfire along Interstate 10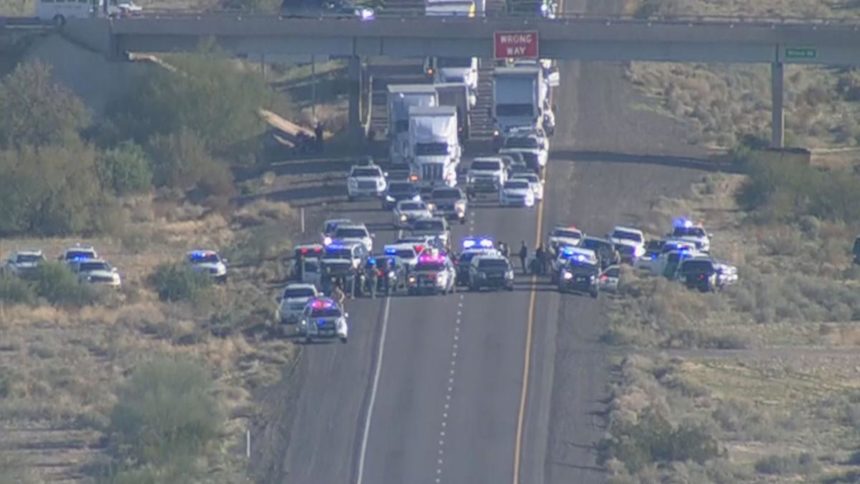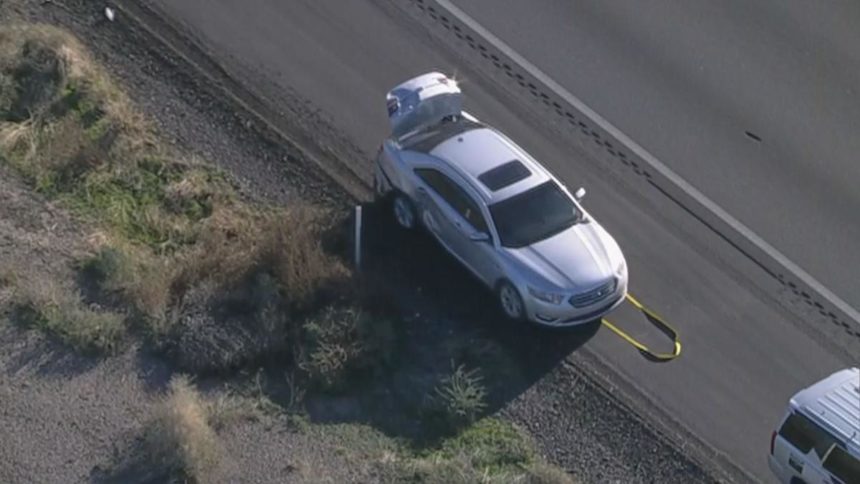 Chase ends with discovery of two people hidden in cars' trunk
CASA GRANDE, Ariz. (KYMA, KSWT, KECY) - Three people are in custody after an afternoon chase down Interstate 10 in southern Arizona.
Tucson Sector Border Patrol agents say the chase started Monday afternoon when a driver in a 2014 Ford Taurus refused to stop at the immigration checkpoint about 20-miles south of Casa Grande.
Agents and local law enforcement gave chase. They say at one point someone in the car opened fire on them. Officers and agents did not return fire.
The pursuit eventually ended just outside Casa Grande, on I-10 near State Route 587. No one got hurt.
Officers arrested the driver, as well as the two people they found hiding in the Taurus' trunk. No word on if they are illegal immigrants.
Border Patrol says the incident is still under investigation. It will release more details as they become available.