Crash sends driver to the hospital
Crews respond to one of Yuma County's most dangerous intersections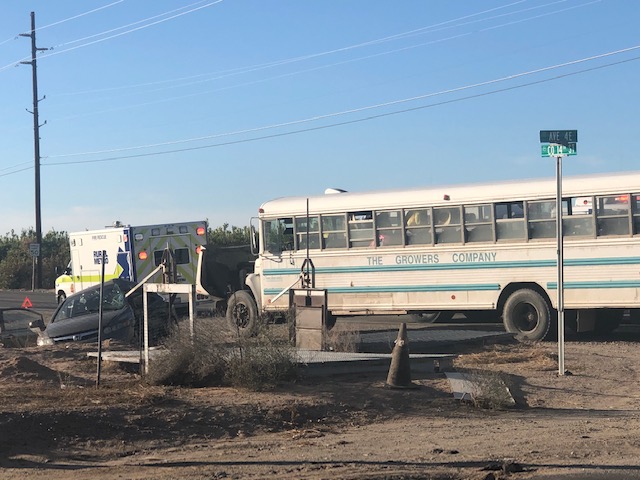 YUMA, Ariz. (KYMA. KSWT). Wednesday, crews with Rural Metro Fire Department responded to the area of County 14th and Avenue 4E for reports of an accident involving an agriculture bus. The crash happened just after three in the afternoon and appeared to involve a bus and a sedan.
The sedan had extensive damage on its driver side; the bus sustained moderate damage to its front end. According to Rural Metro the driver of the sedan was transported to an area hospital with non-life threatening injuries. The driver and passengers in the bus had no injuries.
Investigators with the Yuma County Sheriff's Office are looking into who was at fault.