Military Matters: Local volunteers recognized for helping troops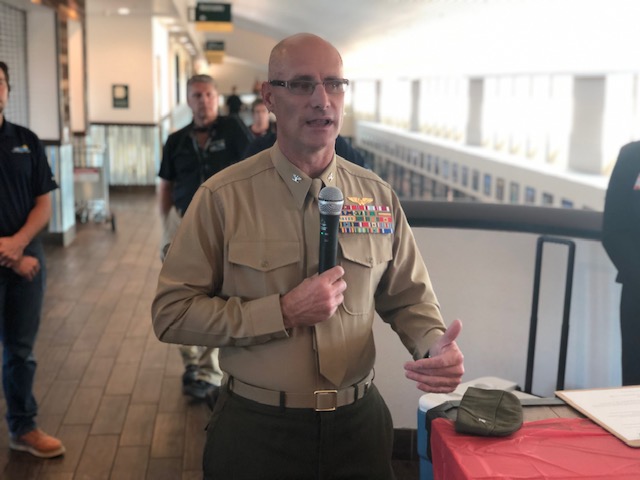 The Military Comfort Center has helped tens of thousands of military men and women
YUMA, Ariz. (KYMA, KSWT). It's an all too familiar sight when visiting a major airport, a room set aside for military members and their families. In most cases, the areas are filled with televisions, computers, game systems and a beverage bar.
Service members traveling alone or with their families can get overwhelmed with the crowds at airports; these centers allow them to relax until boarding their flight or wait to be picked up. Yuma International Airport opened the doors to the Military Comfort Center in mid 2010.
For the most part, these centers look relatively the same; but, one thing that they share for certain is volunteers. In Yuma, the Military Comfort Center would not exist if it wasn't for these volunteers. Since 2010, the center has seen more than 43,000 service members and their families. In just under a decade, volunteers have donated more than $51,000
Janice Sendering, volunteer coordinator for the Military Comfort Center, says that a perfect volunteer is patriotic and has time on their hands. In 2015 the airport instituted it's volunteer ambassador program, making their volunteers official ambassadors of Yuma. Ambassadors greet passengers as they wait at their terminals and help answer questions, as well as keep them company while they wait for their flight.