Chinese immigrants found stashed in furniture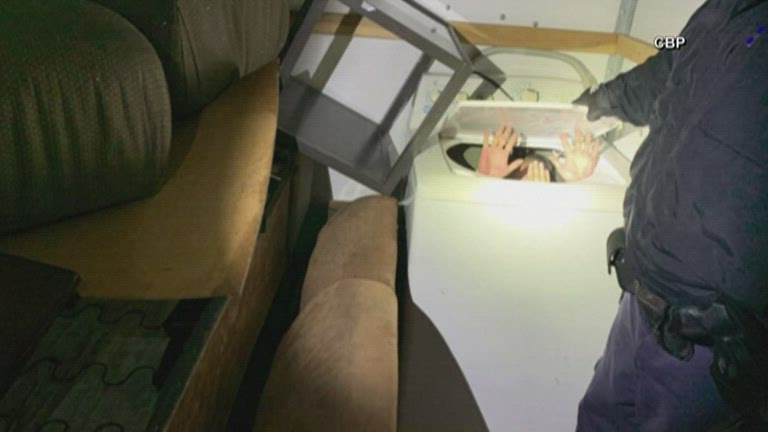 11 illegal migrants discovered in moving van
SAN DIEGO, Calif. (KYMA, KSWT, KECY/NBC News) - Customs and Border Protection (CBP) found 11 Chinese immigrants hidden inside various pieces of furniture and appliances during a routine check at the border.
It happened Saturday evening at the San Ysidero Port of Entry. Officers say an man drove up to the Mexican side of the crossing in a moving van. Closer inspection of the van and its contents revealed some the immigrants.
Two were hidden in a washing machine. Others were jammed into a chest. Another was stuffed into a dresser.
CBP took the driver, a 42-year-old male U.S. citizen, into custody. Officers say he'll face federal charges.
The Chinese migrants were also detained for criminal and immigration proceedings.
This is the second time in less than a month CBP officers at the San Ysidro Port have busted an accused human smuggler with a concealed load of Chinese migrants. On November 7, they discovered six immigrants hidden behind a false wall in a moving van similar to the one seized Saturday.