Video captures suspect stealing woman's wheelchair on Phoenix rail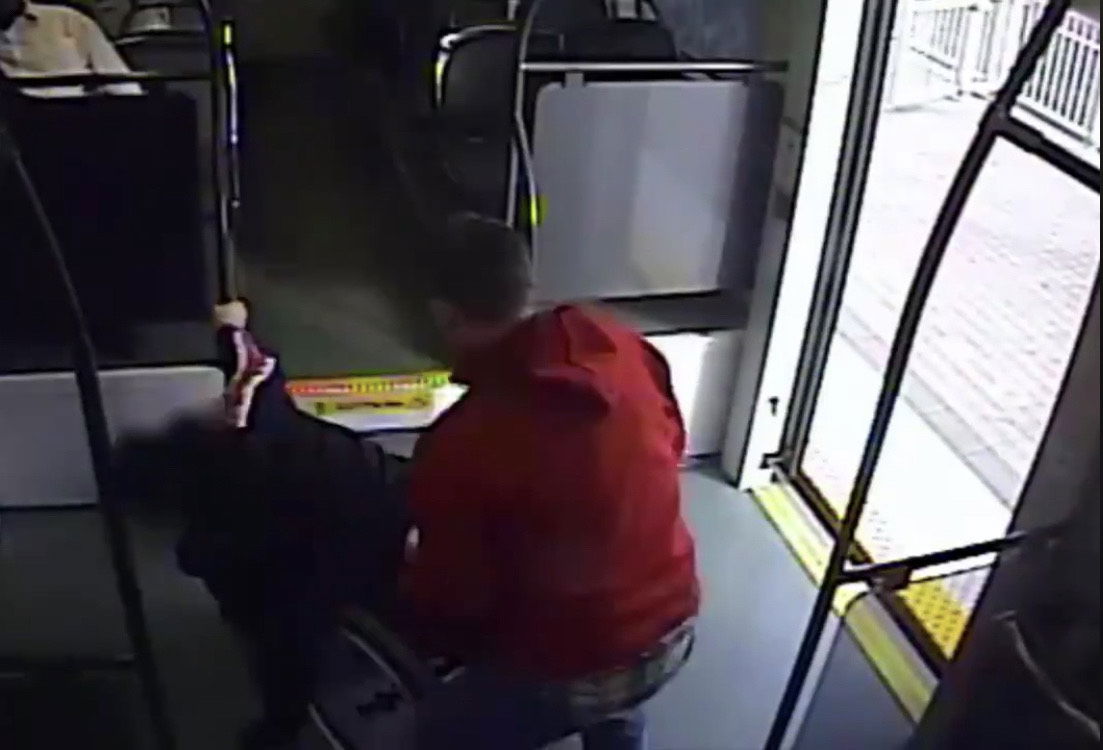 Reindeer slipper-wearing suspect stopped by witnesses.
PHOENIX, Ariz. (KYMA, KSWT, KECY) - A criminal was captured on surveillance video attempting to steal a woman's wheelchair right from under her.
The incident occurred on a Phoenix metro light rail the day after Thanksgiving, video surveillance was posted by the City of Phoenix Police Department (PPD) on Saturday.
In the video, a man dressed In red jacket and reindeer slippers manages to take the wheelchair from the woman, leaving her on the ground during a stop.
The criminal didn't make it far-- passengers on the light rail who saw the theft happen stepped in to help.
People ran out the doors and stopped the man, reuniting the woman with her wheelchair.
He has been suspect identified as Austin Shurbutt who is now behind bars. The 26 year-old faces a long list of charges.
In a Facebook post, PPD says the 26-year-old faces a long list of charges.