Local fire crews to battle Santa Barbara blaze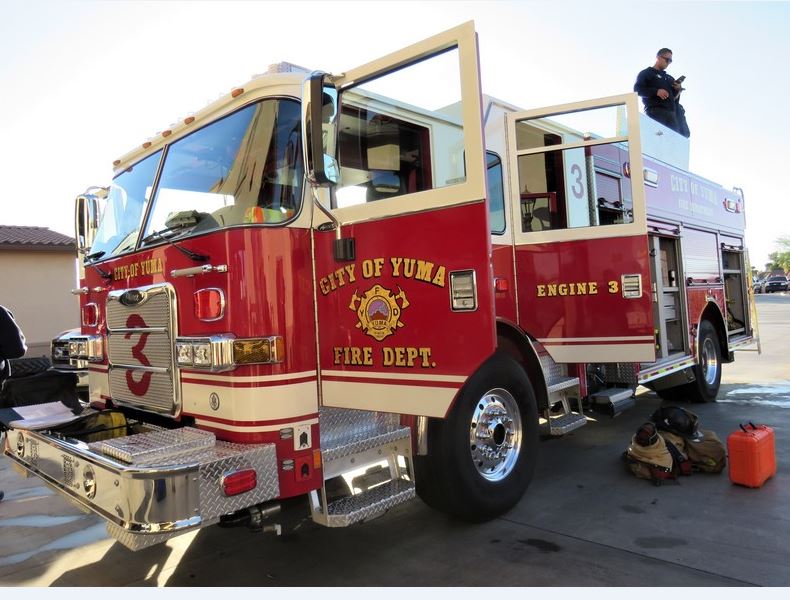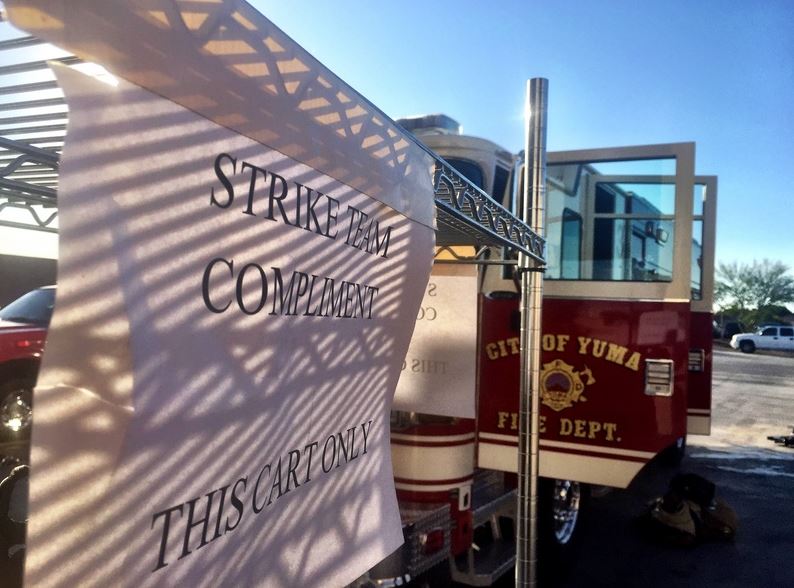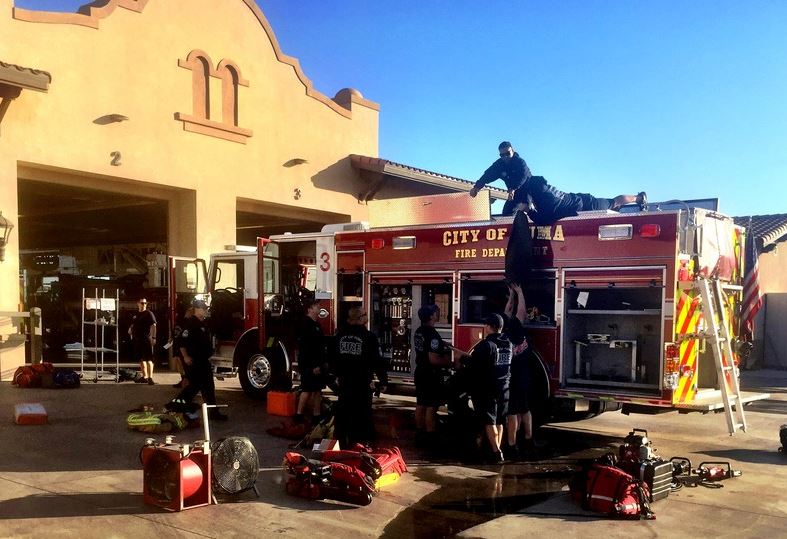 Teams from Yuma and Imperial Valley will join fight against the Cave Fire
YUMA, Ariz. (KYMA, KSWT, KECY) - Once again local fire crews are responding to a call for help from a fire-ravaged southern California county.
The Yuma Fire Department got the call from officials in Santa Barbara around eight this morning. Four firefighters were to get their bags packed, and their engine ready. Less than an hour later, that crew was on its way to rendezvous with members of the Imperial Valley Task Force. The team then made the final leg of the trip north towards the so-called "Cave Fire."
A task force typically consists of several pieces of firefighting apparatus with personnel and a team leader draw from various departments. The team usually stays together throughout the life of a deployment.
Fire officials expect this deployment to last up to two-weeks. Crews will likely perform structure and residential protection, since that's within their areas of expertise.
The Cave Fire has charred more than 4,200 acres. It is threatening homes. It broke out Monday in the Los Padres National Forest. High winds are fanning its flames. At this point fire crews have no containment.
More than 2,400 homes are under evacuation orders, although so far the fire hasn't destroyed any houses. The fire isn't yet blamed for any deaths or injuries.