Santa's Helpers calling on public for help
Local car group hosting annual toy drive this weekend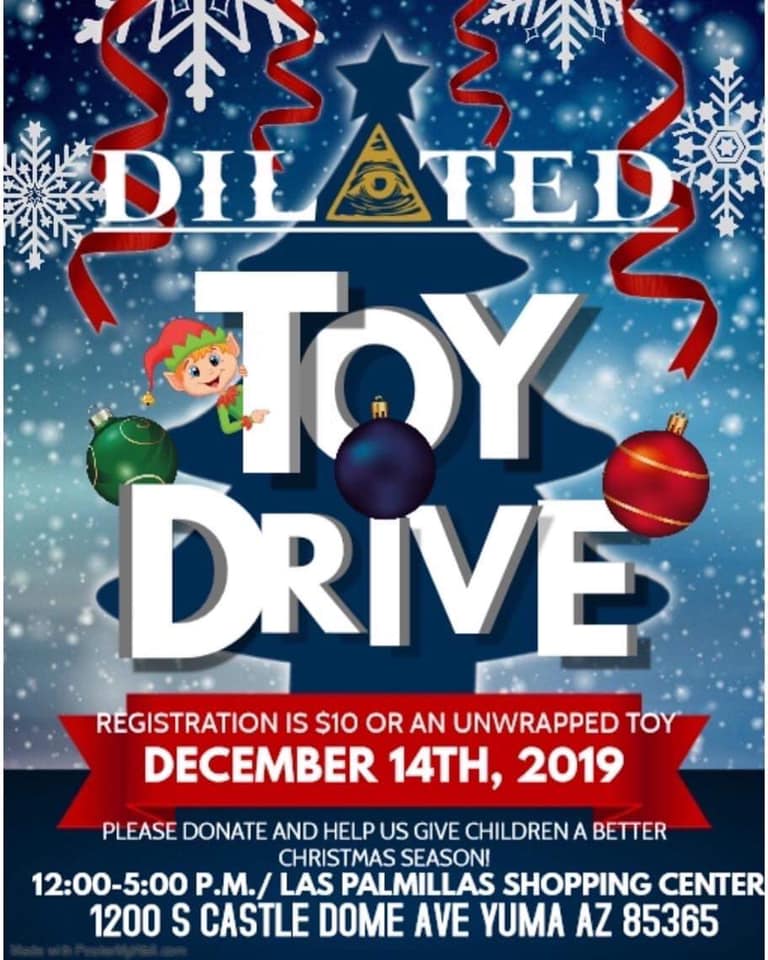 YUMA, Ariz. (KYMA, KSWT). It's a memory that many share; waking up Christmas morning making their way to the Christmas tree and tearing into the gifts below. But, for many that's just not the case; for many, there is no tree, much less presents.
Each year, local non-profits do their best to make sure children are covered. Sadly, unless the family is enrolled in their programs those children lose out. That's where groups like the local chapter of Dilated Car Club come into play. Dilated describes itself as a community based organization and their efforts during the holidays are just one of many acts of kindness they're known for.
Cristobal Perez, the club's Sergeant at Arms, remembers a time in his life where presents weren't expected. But, thanks to the Marine Corps Toys for Tots he was able to receive a gift; an act made a difference in his life. He tells us that because of their kindness he's driven to spread the same kindness to other children in need.
On Saturday December 14, 2019, the Dilated Car Club will be hosting its annual toy drive at the Las Palmillas Shopping Center near the intersection of 8th Street and Castle Dome Road. The event will feature a variety of cars like american muscle, low riders and imports. Those looking to participate in the event are required to pay $10 and donate an unwrapped toy. The event is free to the public, but toy donations would be appreciated.