Arizona Governor Doug Ducey delivers State of the State Address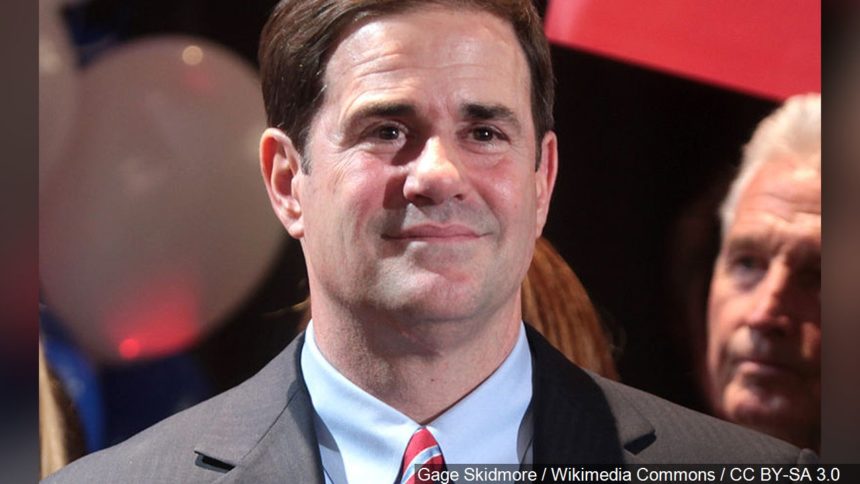 Governor calls for changes to corrections, and pensions, and urges educational expansion
PHOENIX, Ariz. (KYMA, KECY) - Arizona Governor Doug Ducey laid out his vision for the next year in his annual State of the State Address in Phoenix Monday. The hour-long speech addressed a number of Arizona's most important issues.
Prison reform & public safey
Ducey called for major changes to the Arizona Department of Corrections. He wants the department to focus more on rehabilitation than incarceration. The Governor says he wants the name to better reflect its mission. Moving forward it will be called the Arizona Department of Corrections, Rehabilitation, and Re-entry.
Ducey also announced the closure of the state's oldest prison at Florence. He says the closure will save the state $275-million over three years.
" And for the rest of our facilities, let's make sure they're staffed and secure for our correctional officers and inmates alike. That's why my budget will fix the locks and provide additional pay raises for our correctional officers — on top of last year's raises. All in the name of public safety."
Veterans benefits
The Governor also urged lawmakers to eliminate taxes on veteran's pensions. Ducey said, " "Our vets have already earned their benefits. Put their lives on the line. The government shouldn't be taxing their service to country, it should be honoring their service to country."
He promised to connect more veterans with jobs, and announced plans for two new veteran's homes.
Ducey also pledged support for service members mental health and well being via the BeConnected program. It brings the comradery of military service to their lives as civilians by creating a network of moral support.
Educational expansion
Ducey also made a commitment to quality education in Monday's address. He promised to raise the state's education budget to $6.6-billion without raising taxes.
He pledged to make a larger investment in campus security, and promised to increase focus on career, technical, and vocational training.
The Governor also touted Arizona's Teacher's Academy. The program pays tuition for aspiring educators who commit to staying and teaching in the state. He says more than 2,000 future teachers are now enrolled in the program.
Business boom
Governor Ducey said he sees a great future for the state's economy.
"Here, we're not just open for business — we're open for opportunity — for everyone. As a result, we're now the number one inbound state in America."
Ducey says the state has added 350,000 new jobs since 2015. He also pointed to growing revenues and a rapidly expanding general fund.
However, the Governor said he doesn't plan to go on a spending spree.
"... So let me reiterate what I've said in five prior state of the state speeches, and two inaugural addresses — because apparently it bears repeating — no new taxes, not this session, not next session, not here in this chamber, not at the ballot box, not on my watch."
Out with the old laws
The Governor also voiced his commitment to reducing spending by removing dated laws, rules and regulations.
"We've been on a blitz to wipe out needless regulations: 2,289, gone. That's the equivalent of a $134 million tax cut without impacting the general fund one penny."
He called on state lawmakers to follow suit.
"I've issued a new executive order, with a new reform: If the government ever deems a new regulation absolutely necessary, it must first identify three others to eliminate. The result: New regulations will naturally mean less regulations."
Governor Ducey's address coincided with the opening of Arizona's 54th legislative session.