North Dakota brewery serves up something special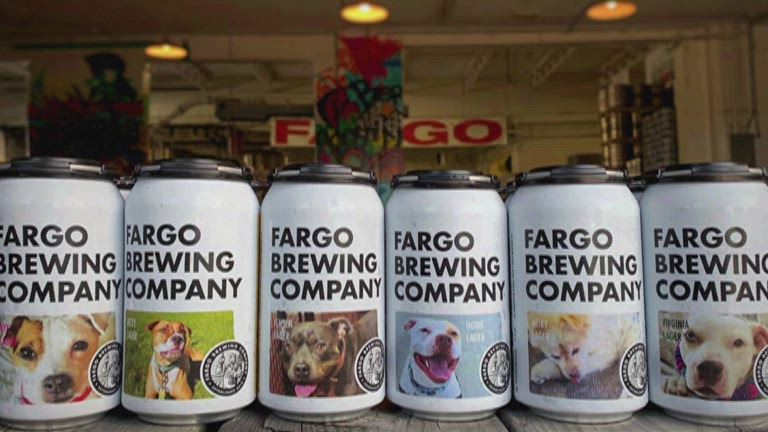 NBC'S Kevin Tibbles introduces us to the cans and canines inspiring America
FARGO, N.D. (KYMA, KECY/NBC News) - Serving up the bow-wow brewskis in North Dakota to help Fidos in need find a new home...
"Who doesn't like dogs and beer?!?"
The folks at the Fargo Brewing Company have a soft spot for our four-legged friends, and to assist in getting dogs in a local shelter adopted. They've printed their names, faces, and fun facts on their latest run of beer cans.
The brewery's Aaron Hill hopes this first round of "Pints and Pups" showcasing six canines is a doggone hit!
"The goal is to get these dogs adopted and then maybe again in three or four months, do a new batch of dogs." Hill says.
Jerad Ryan brainstormed the beer "mug shots" idea, modeled after missing kids on milk carton.
"It could just open eyes to...to opening your hope to a dog that maybe you wouldn't be for you, but very well could be." says Ryan.
Raising awareness, while raising a glass, to help a few underdogs have their day .