4-alarm fire partially destroys building in Calexico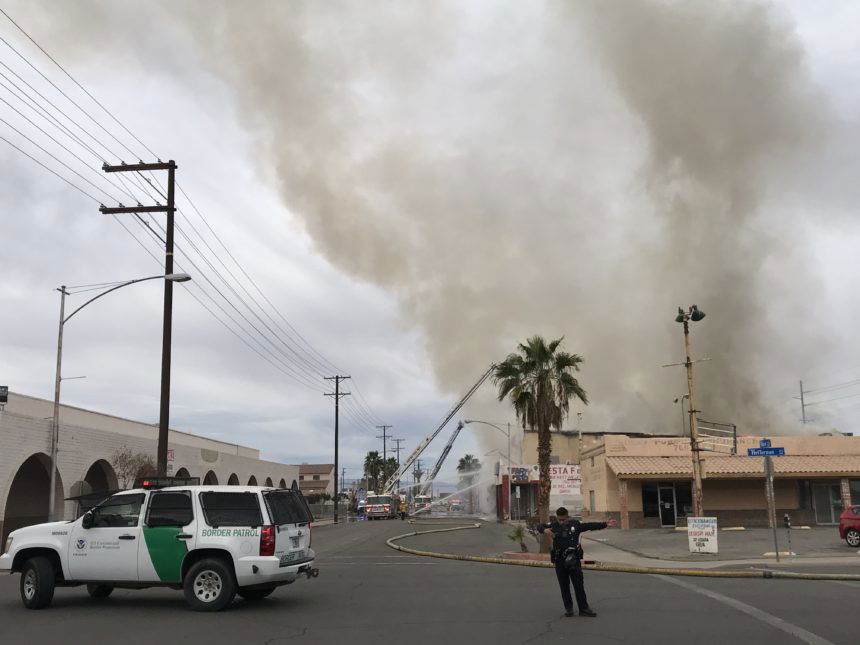 CALEXICO, Calif. (KYMA, KECY)- Firefighters continue to monitor the vacant building that was on fire Monday morning in Calexico.
However, heavy black smoke can still be seen in the building.
The Imperial County Fire Department (ICFD) responded to a 4-alarm- fire at the 300 block of Rockwood Avenue that partially destroyed the building.
Reports said the Yuma Fire Department was at the scene assisting ICFD with the fire.
No injuries were reported.
Stay with KYMA for the latest updates.