YPD K-9 Unit receives generous donation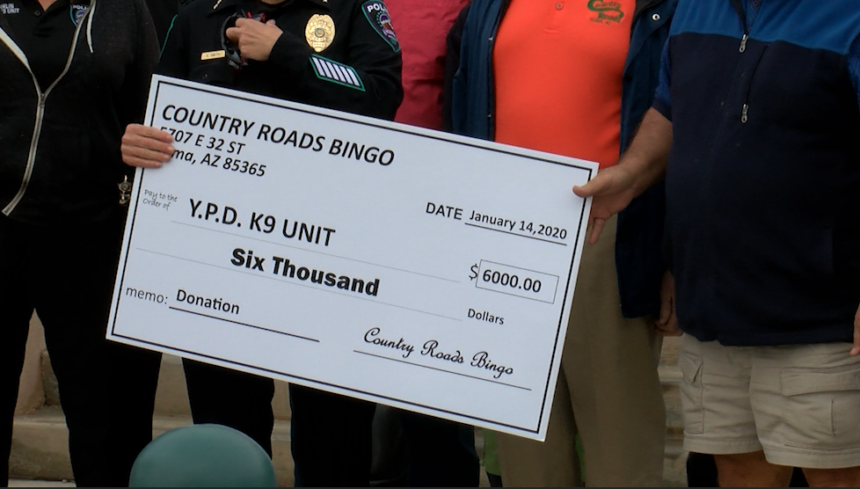 YUMA, Ariz. (KYMA, KECY) - Country Roads Bingo donated to the Yuma Police Department's (YPD) K-9 Unit after hearing one of their dogs passed away from cancer.
Country Roads is a senior community that runs an Arizona State-sanctioned bingo once a week.
When they heard about one of YPD's K-9's passing away from cancer, the bingo team decided to give the department $6,000.
This isn't the first time the team has donated to their community. In the past, they have donated to Homes for Our Troops, Relay for Life, and other local charities.
Already YPD has welcomed its newest member to the K-9 Unit. Luna. She is a two-year-old female who will be starting her training soon thanks to the funds donated.
The dogs are also set to be fitted and receive armored vests for their safety.
YPD said they are grateful for the help from the community and appreciate the generous donation.