Tensions rise as migrant caravan reaches Mexican border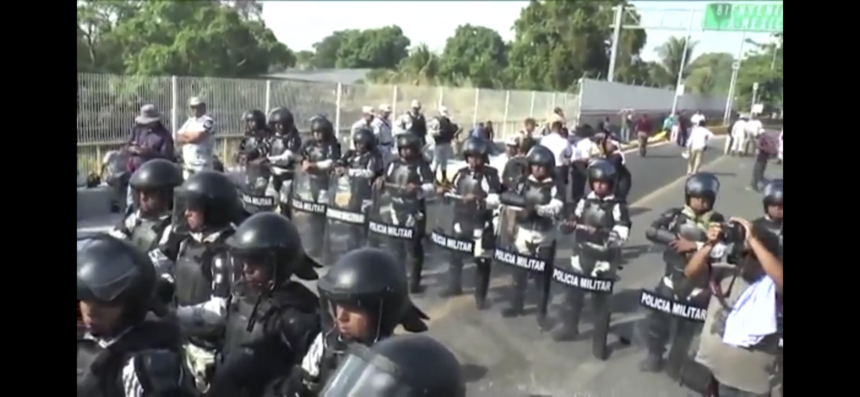 Cause closure of border
MEXICO, (KYMA, KECY) - A tense situation developed Saturday as migrants clashed with Mexico's National Guard.
After a group of migrants from Honduras tried to cross illegally, Mexico's National Guard closed the border completely.
It happened at the Guatemala and Mexico border, on the bridge connecting the border between both countries.
Video shows the situation on both sides of the border, with a large crowd of migrants on the Guatemalan side, and heavily armed forces on Mexico's side.
The National Guard tells CNN affiliates around 20 migrants were able to enter Mexico illegally during clashes.
Mexican President Andres Manuel Lopez Obrador said in a press conference Friday that there are about 4,000 jobs available to migrants who wish to settle in Mexico's southern border.
This, he says in order to deter migrants from traveling to the border with the United States.
Still, border towns such as San Luis, Arizona prepare for the possibility of a large quantity of migrants reaching the United States in the future.