Mary A. Otondo Elementary receives theatre grant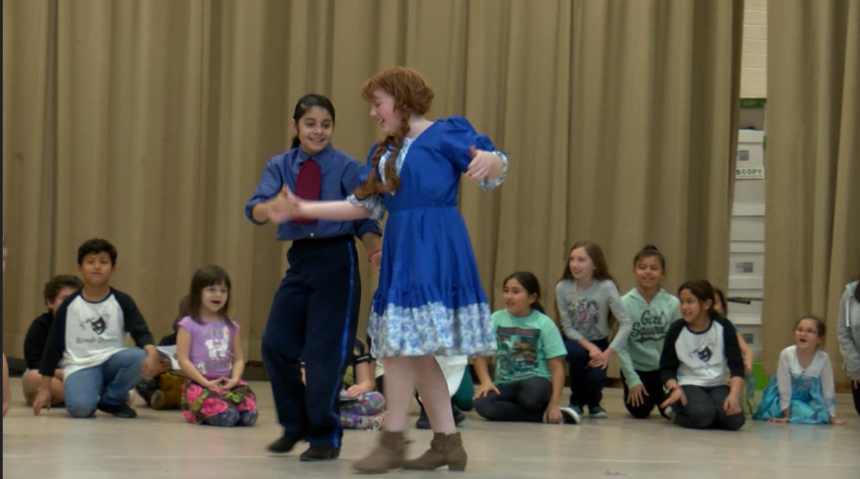 YUMA, Ariz. (KYMA, KECY) -Mary A. Otondo Elementary receives a grant that will help fund their school drama program, just in time for their Disney's Frozen performance.
The drama program has been presented by Michele Van Voorst for the past six years.
Every year the students participate in a performance they present for Otondo Elementary and other schools.
The program runs for six months during the school year, however, students have to audition for it. From there, another audition is held just within the group for roles on whatever play they vote for that year.
This year Disney's Frozen won by a landslide.
Rights to the music needed to be purchased, which alone cost between $500-$600. Other high costs are costumes for the actors as well as stage sets to make the performance look realistic.
Michele applied for the grant from the Arizona Diamondbacks and the University of Phoenix.
Otondo won the grant money and received $3,000 that will go towards costumes, stage sets, and music rights.
There is still other funding needed for the performance to go well, and every year the program gets the rest of the money needed with ticket sales from their performance.
This years performance will be in April, at a date not yet determined.
If you'd like to attend the event, contact Mary A. Otondo Elementary School at 928-502-8500.