#NoWarWithIran protest held in Yuma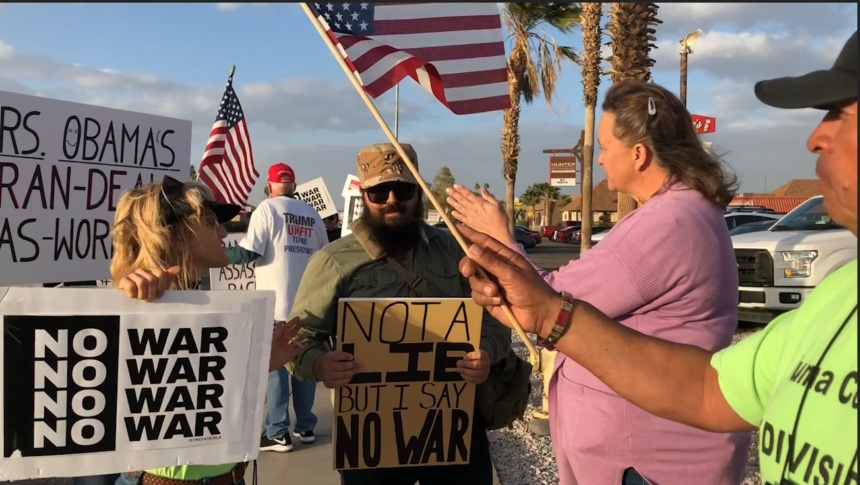 Local protesters say President Trump is abusing his war powers
YUMA, Ariz. (KYMA)- Thursday, the hashtag #NoWarWithIran trended on Twitter.
Nationwide, there were over 350 anti-war rallies and protests organized by nowarwithiran.org.
A group of locals rallied at the corner of 4th Avenue and 24th Street in Yuma.
The group, along with many Americans, were outraged at the President's surprise airstrike that assassinated Iran's top general.
They believe President Trump is abusing his war powers.
One protester said, "We're a nation of law where the President is held to the standards of law. Or else, we're in chaos where the President is a petty dictator that can do whatever he wants."
Another protester in attendance said, " I fear for our very democracy. I taught U.S. History through my 30-year career and I'm afraid we're going to lose what our country is built upon."
Those in favor and backing up the President said he did the right thing and that had it not been done more American lives would have been lost.
The energy on the street corner was conflicting.
Several drivers honked in support of the rally.
However, there were other people yelling out of their car windows at protesters, opposing their message.
One woman even walked up and confronted the group about their views.