Staying breezy and windy for Thursday
YUMA, Ariz. (KYMA, KECY-TV) - Clearer and drier weather for the Desert Southwest through the weekend.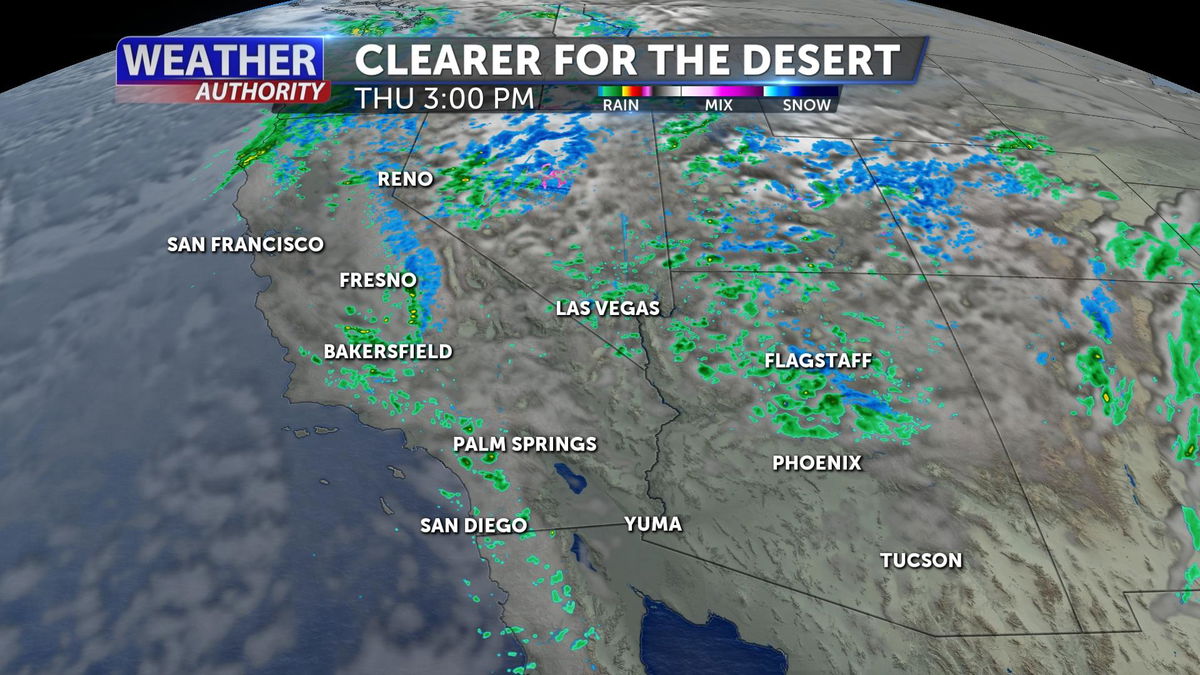 Winds will be an impact across the area, with winds coming from the west at 15 to 25 MPH, with gusts as high as 30- 35 MPH.
Patchy blowing dust will be possible between 10-2 a.m. tonight, which can hazardous when behind the wheel.
Temperatures will continue to be 10 degrees below the seasonal normal.
A warming trend is expected early next week before the next weather disturbance sweeps through the region.
This system will result in some rain chances and a return to cooler than normal temperatures towards the latter half of next week.
Drought UPDATE: The last time Arizona looked like this was back in March 2019.
The majority of the state this past week remained cooler and wetter than normal, continuing to improve our short term drought conditions.
However, Yuma county still remaining in dry to moderate conditions.