Looking out for rain and wind for Wednesday
YUMA, Ariz. (KYMA, KECY-TV) - Active weather today for the Desert Southwest, which brought some rain showers this morning, and then severe thunderstorms this afternoon/evening.
These thunderstorms brought some hail in portions of the Yuma and Imperial Counties along with some measurable rain for Yuma.
Breezy to windy conditions will be an impact for the rest of our Wednesday, with west winds of 15 to 20 mph, and gusts as high as 30-35 mph.
By early tomorrow morning, winds will continue to decrease, and we will have lighter winds for the majority of our Thursday.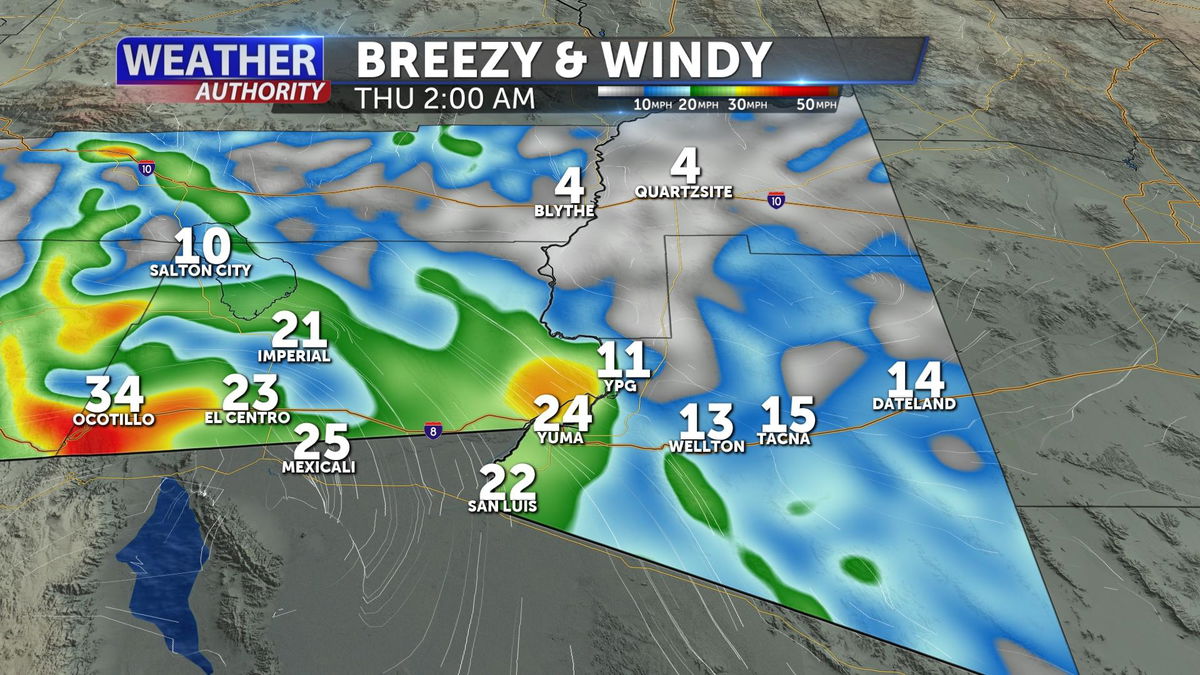 A cooling trend will continue through the work week, where temperatures will remain in the 70s for the next several days.
By Friday, another shot for precipitation will be possible and into Saturday morning.