Soles de Mexicali win championship title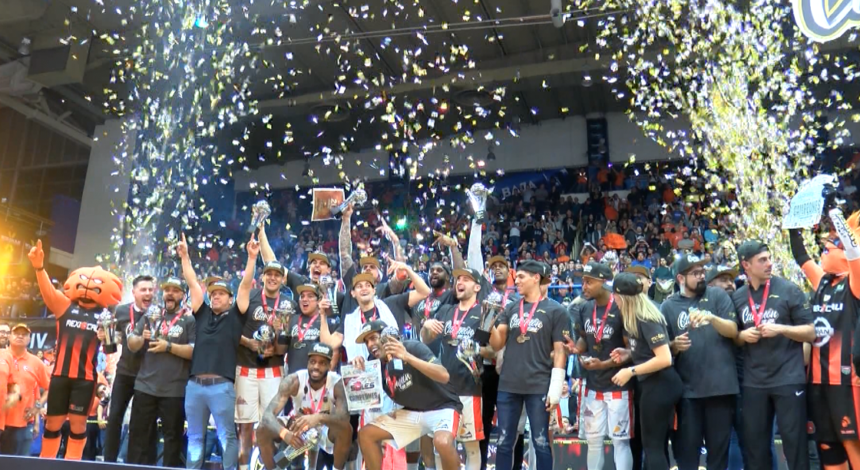 MEXICALI, B.C., Mexico(KYMA, KECY)-The Soles de Mexicali won their fourth championship title in the National Professional Basketball League (LNBP) Tuesday.
Winning Fuerza Regia de Monterrey in a thrilling game 77-66.
It's the fourth championship title in the history of the franchise.
Soles are now tying with Los Halcones UV Xalapa as the two teams with the most wins in the LNBP.
Tuesday's win was validation of the hard work the team has put in this season.
"I feel amazing, it's great. To see the fans and the city, to bring a championship here it's amazing," said Josh Parker, Soles point guard.