Baby Jared's fight against leukemia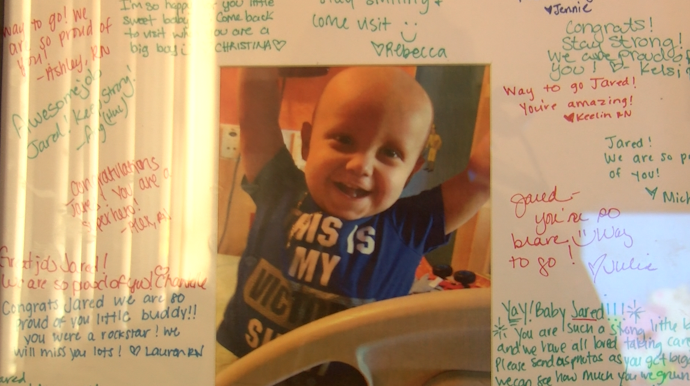 YUMA, Ariz. ( KECY, KYMA), The community is rallying behind one local family in the fight of their lives.
One-year-old baby Jared was diagnosed with A-M-L Leukemia, a high-risk form of cancer in his bone marrow. After learning of his diagnosis, the mother of Jared, Maria Tabullo, calls her son a warrior.
"They decided to go into his bone marrow to see if there was anything there," said Tabullo.
Jared underwent chemotherapy, battling through his first transplant, and faced his first seizure this early in his life.
"He's a one-year-old, he's been very tough with everything he's gone through, it's poison going through his veins," said Tabullo.
Baby Jared's mother has a message for her little boy.
"That mommy loves him, we all do. He has a lot of support we will continue to fight with him as he is our little warrior," said Tabullo.
If you would like to help out the family with donations here is the link to the GoFundMe Page. You can also email the family at mtabullo@yahoo.com to find out more ways you can help.