Would you approve of a new bill that makes the pledge of allegiance mandatory?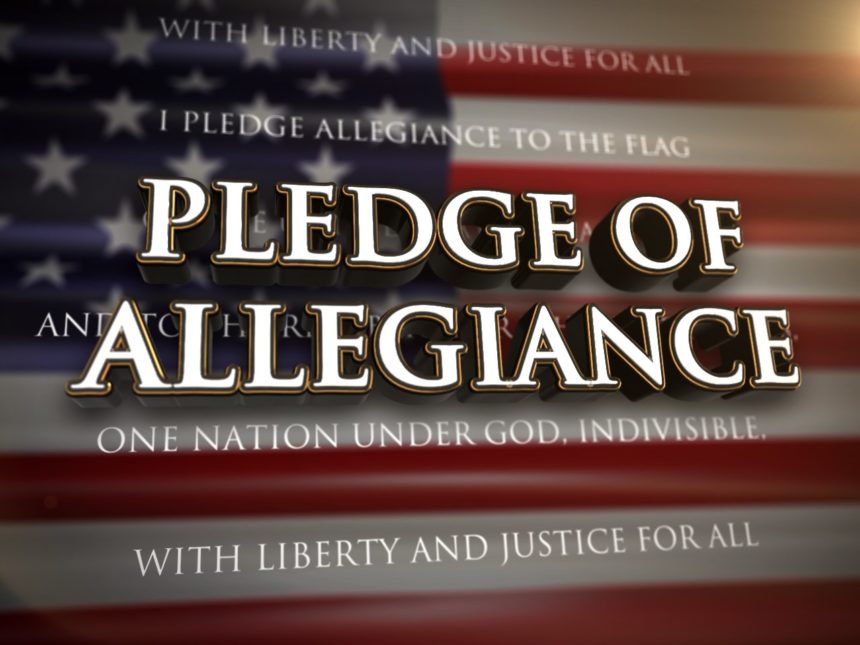 Yuma, Ariz. (KYMA, KSWT, KECY) - An Arizona lawmaker wants to make saying the Pledge of Allegiance mandatory for all students across the state.
The only way students can be excused from doing so would be through parent's permission. Schools across the United States make the pledge mandatory, so for most this wouldn't change anything.
Yuma District One is one of those schools that makes saying both the pledge and Preamble mandatory every morning.
Palmcroft Elementary School is a school part of District One that begins their day at 8:50 a.m., with the Pledge of Allegiance. School officials said that they do respect people's religious beliefs and if they can't say it, they don't have to. However, they are still asked to stand out of respect.
Parents at the school are supportive of this bill because they believe it shows their pride in their country.
Starting the day with saying the Pledge of Allegiance is something that's been done for years. Roughly about three years ago, school officials at Palmcroft said that they re-adapted the students saying the Preamble.
The bill has been passed to legislators but a decision won't be made until January. If the bill is passed schools will also need to provide students a minute each day for quiet reflection and moral reasoning.