Marines making a difference with one dog at a time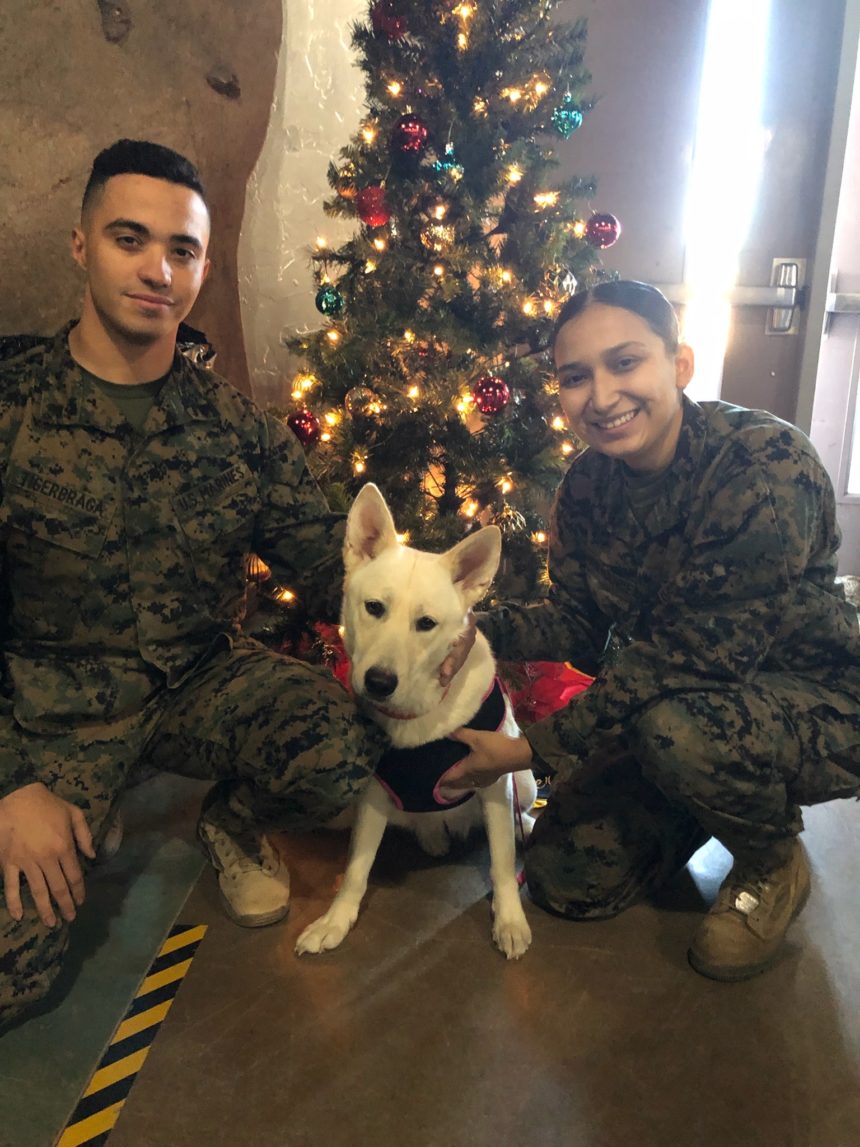 Yuma, Ariz. (KYMA, KSWT, KECY) - The Single Marines Program (SMP) and Humane Society of Yuma (HSOY) are teamed up to give un-adoptable dogs a chance to learn social skills by interacting with Marines at Marine Corps Air Station Yuma (MCAS).
The SMP Foster Dog Program began three years ago, and since then has had 32 dogs who were able to find them a forever home. The dogs spent anywhere from three weeks up to six months in the program training.
The idea of the program is to take HSOY's difficult animals with behavior issues and get them out of the kennel and be around the marines. These dogs are the more aggressive and untrained or tend to hide in the back of their kennels. Getting these types of pets out of the kennels and giving them human interaction turns them into loving pets to be adopted.
The program is a two way street for both marines and dogs. By having the dogs around, it helps with the morale of the marines. Being away from home also sometimes means being away from pets.
One of the marines who participates in the program describes not being able to have any pets in the barracks, but having this opportunity to come to the SMP and help train the dogs great, because of the love he has for animals.
One of the dogs who just completed the program, Snowy, was an insecure and depressed dog. She wouldn't eat or let anyone touch her.
Within just a week in the program, Snowy started becoming more social and loving toward human interaction. She learned different tricks from the program and after three weeks Snowy was adopted by a loving Marine family.
If you are interested in fostering a pet you can visit HSOYuma.com for more information on how to sign up.