55,000 pounds of frozen El Monterey breakfast burritos recalled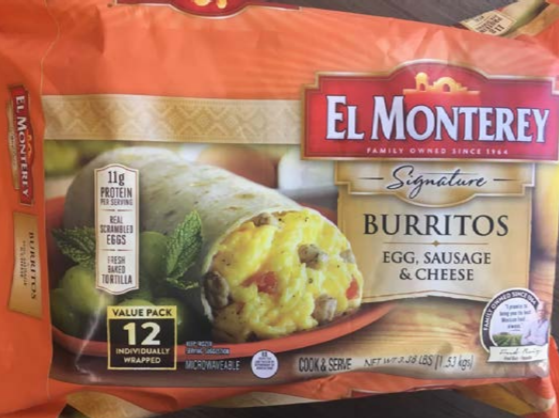 (KYMA, KSWT, KECY)- Ruiz Food Products is recalling its frozen sausage breakfast burrito products due to possible plastic contamination.
The U.S. Department of Agriculture's Food Safety and Inspection Service (FSIS) said the company recalled approximately 55,000 pounds of frozen, not ready to eat breakfast.
The frozen burrito product was produced on October 15, 2019.
Reports said three people reported finding white plastic in their burritos but were not hurt.