Central star senior looks to his next horizon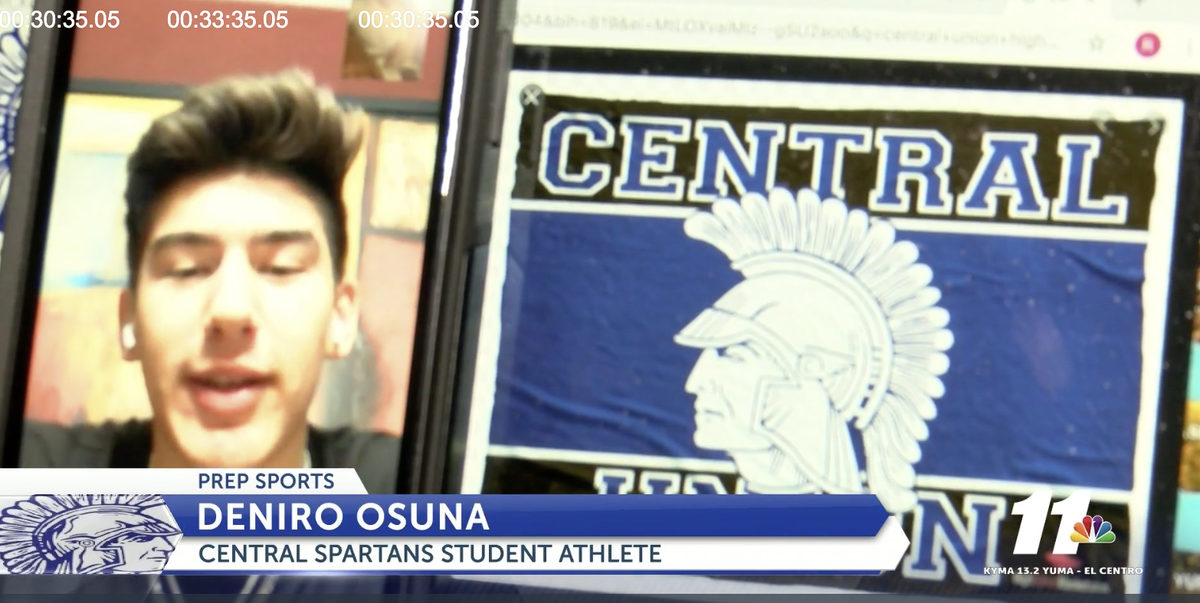 Not the expected outcome to the end of anyone's high school experience; dealing with an unprecedented pandemic that forces the complete shutdown of all school activities and athletic competition.
Like prep athletes across the planet, Deniro Osuna didn't get to write the final chapter of his senior season; in this case, with the Central Spartans baseball program.
After playing an early season tournament in Laughlin, Nevada; the reality of that shutdown set in for Osuna and the rest of his Spartans teammates.
Prior to this, Osuna was part of the golden generation class that helped lead the Spartans football program into a modern day renaissance.
During Osuna's 3-year tenure as the varsity starting quarterback, he led Central to 3 Bell Game titles, 2 Imperial Valley League championships, and a pair of deep CIF-Division 3 Playoff runs; capped off by an appearance in the title game a couple of seasons ago.
Osuna has thrived in his time as a Spartan in the sports of football and baseball.
Even though he initially was disappointed in his senior season get cut short, Osuna has chosen to take the optimistic life approach going forward:
"I'm just really thankful that I got the opportunity to play all four years; baseball and football. I'm just thankful that I got to have the chance to play, even a little bit and just looking at the good things and just appreciating what I have accomplished. I'm just trying to become more self-motivated with working out and doing homework and stuff like that. You have to keep focused and to not let yourself get let down or not focused on your school work and working out and getting into shape. So yeah, become more self-motivated, self-determined."
Osuna plans on walking on to both of the football and baseball programs at Fullerton College next year.
He hopes to continue his athletic career as a quarterback in football and a shortstop in baseball.
Osuna is still undecided on a major, but has expressed interest in computer science.