Kofa's Aziel Villegas will take his talents to the next level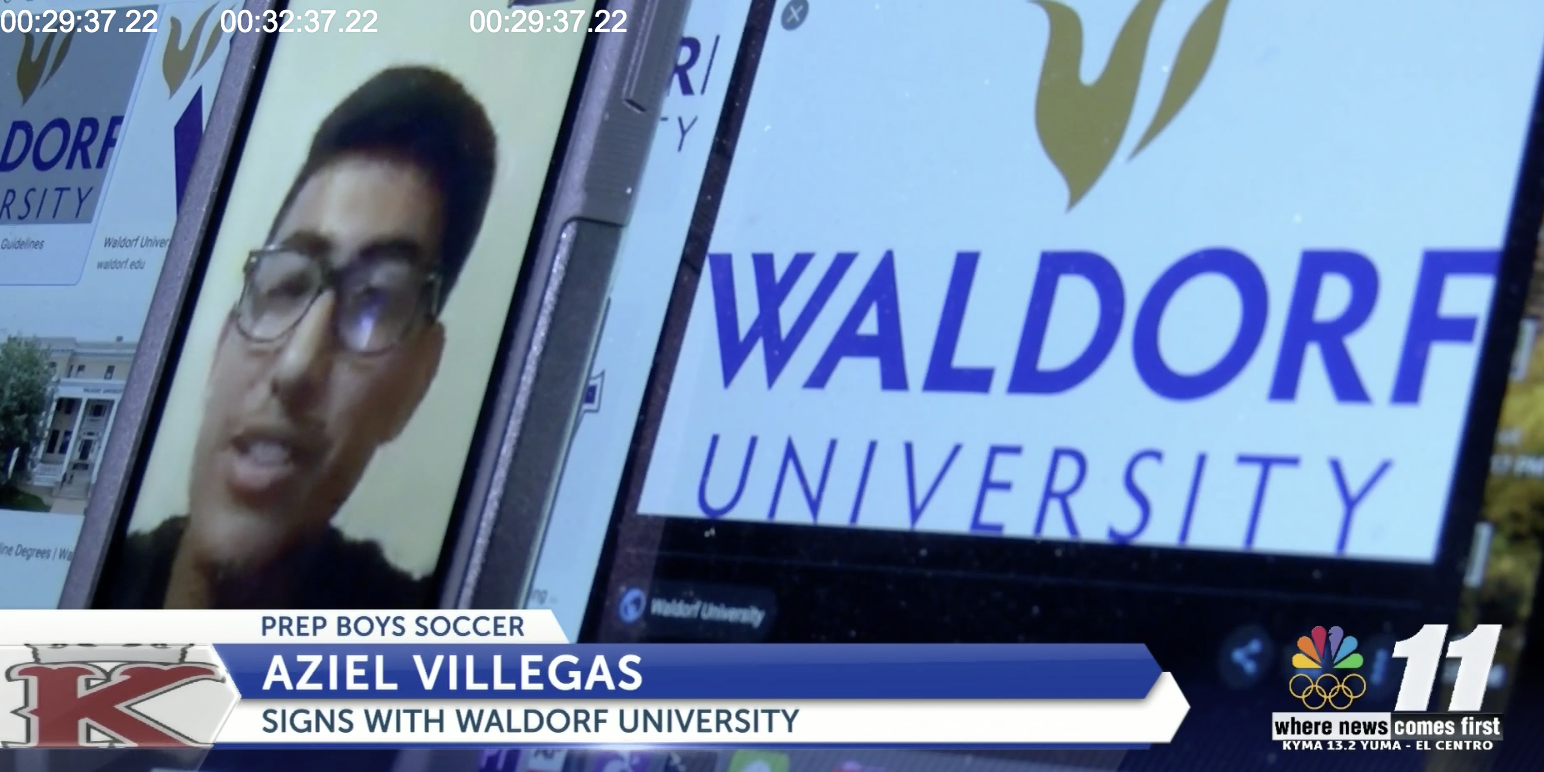 Kofa boys soccer has a recent history of standout student athletes that have played for the Cardinal and White.
One name that might not jump out at you is Aziel Villegas.
Over his high school career at Kofa, he hasn't played much for the Kings varsity team; having more than his share of setbacks.
Right before his sophomore season, he suffered a broken collarbone that essentially kept him out of the game for a year.
Later on, he had to respond to the call of a family emergency 16 hours away near Sinoloa, Mexico.
He never got a lot of traction, competing against a lot of soccer talent that the Kings have; essentially not getting much playing time, even during his senior campaign.
But, Villegas didn't let those obstacles get in the way of his dream to pursue soccer beyond high school.
He credits his hard working parents for their influence on him to not give up.
"You will know you can work hard and be better and that's why they always pushed me to find my dreams. Fight for my dreams."
That fight pushed him to reach out to any program that would give him a chance.
Villegas reached out to collegiate soccer programs across the country for a shot to play the game he loves at the next level.
After sending a montage video to Waldorf University in Iowa; a school in the Midlands Collegiate Athletic Conference in the National Association of Intercollegiate Athletics, his search was over.
The Warriors offered him a partial athletic scholarship and this past Saturday, he signed his letter of intent with the one school that was willing to give him a shot.
For a guy who didn't have much fanfare in high school, the dream to play soccer at a higher level was coming true.
"It felt like I accomplished something that not many in my family have achieved. So, I felt pretty happy. I felt stoked and just excited for the next season."