Laura Aronson – Anchor / Producer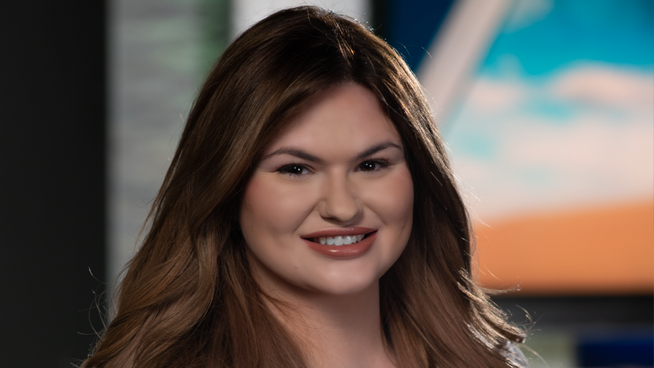 Laura Aronson joined the KYMA news team in February of 2023.
Laura is the Anchor and Producer of the 6 and 10 p.m. broadcast of CBS 13 On Your Side.
Laura was born and raised in New York. She graduated from Pace University Magna Cum Laude with her Bachelor of Arts in Psychology in 2018 at only 20 years of age.
While in university, she focused on Cognitive Neuroscience, Social and Behavioral Economic Research. She was one of Pace University's Top 100 Scholars.
She also excelled in Pace's Political Science Department, receiving several awards for her work in the National Model United Nations in New York and Washington, D.C.
---
---
In 2019, Laura began pursuing opportunities in film and television. She worked on productions for CBS, NBC, Netflix, Hulu, and Apple TV.
By 2021, Laura became eligible to join the Screen Actors Guild / American Federation of Television and Radio Artists (SAG/AFTRA).
She is proud to be a part of the approximately 160,000 actors, broadcast journalists, news writers, news editors, program hosts, and other media professionals SAG-AFTRA represents.
Laura loves the sunshine on the West Coast and is so excited to be in Arizona.
Anything you'd like to share with Laura? Send her an email at laura.aronson@kecytv.com and for the latest, follow her on Instagram @laurakyma, and her personal Instagram @lauraaronso, and on Facebook at Laura Aronson KYMA.